How Yolanda Broke our Hearts but not our Spirits
Wednesday, November 13, 2013
Last week, television was abuzz with reports of an upcoming strong typhoon. Preparations were made, evacuation done, but none of the preparations readied the people of Visayas of the intensity that was to hit them. At Friday early in the morning, Typhoon Haiyan, locally named Yolanda touched down in Tacloban City, the most hard-hitted location by the typhoon, carrying with it strong angry winds and big devastating waters. This is the aftermath:
All the houses were destroyed also the buildings, schools, city halls, churches, hotels even the evacuation centers.
There are dead bodies lying around everywhere and are beginning to smell, an estimated 10,000 deaths, but have only announced about 2,000 officially.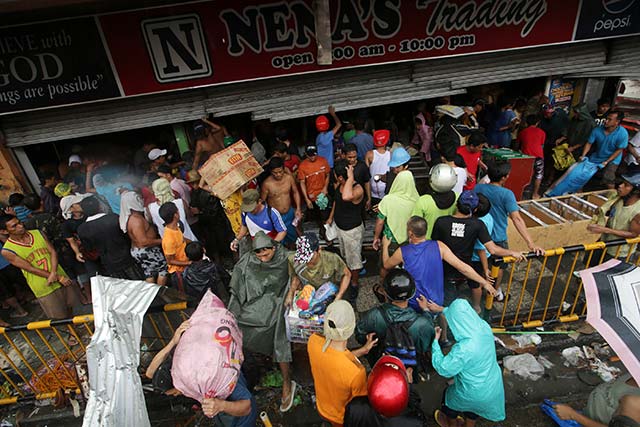 People resorted to looting because of hunger and out of desperation. It is said that the two malls in the city are already empty, and they've just recently broke in at an NFA warehouse.
Thousands are displaced or have lost their home and cramped up in evacuation centers, where they are at risk of getting sick because of proper hygiene problems and may transmit sickness to others especially the children.
Damages are not limited to Tacloban City, there's a long list of provinces and cities that are yet to be helped, Samar, Leyte, Ormoc, and some parts in Cebu and Bohol.
Help and relief goods have been coming non-stop for the poor people devastated by the typhoon. From celebrities selling their items, to TV networks organizing different fund raising events, as well as different municipalities that were not as affected also gave in their help, and just recently foreign aid has also been coming incessantly.
Philippines need all the help we can get.
Please help in every way you can, however small it may be.