The Lord Giveth and the Lord Taketh Away
Thursday, August 21, 2014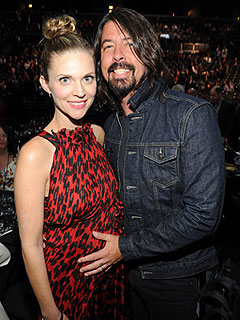 Dave Grohl became a father again on August 1!. His wife Jordyn gave birth to a third daughter named Ophelia. They sure pick pretty names for their kids. Ophelia's big sisters, Violet (8) and Harper (5), I'm sure are excited for her.
Unfortunately, a few days after Ophelia was born, Dave's dad succumbed to cancer.
x
I don't know what that would make me feel. Of course a baby is a parent's greatest joy, and then your own parent passes away... That'll drive you crazy with grief.
Uhm.. so I guess congratulations and condolences to our man, Dave. Keep hangin', man. We're here for you.
The Foo Fighters new album, Sonic Highways, will be released on November 10. How cool is the album name?! Everything they do is so bad ass.