Anything Wednesdays - Anime in my Life
Wednesday, July 17, 2013
People in my age bracket will recognize this anime, most especially the girls!
I was in elementary when the anime craze hit our shores. It was showing in every local channel. GMA, bearing "We are Anime" slogan, did the best job because they were showing different anime every night! As oppose to their rival channels that stuck through soap operas in their prime time. Fridays were special, they dedicated extra longer hours for anime shows.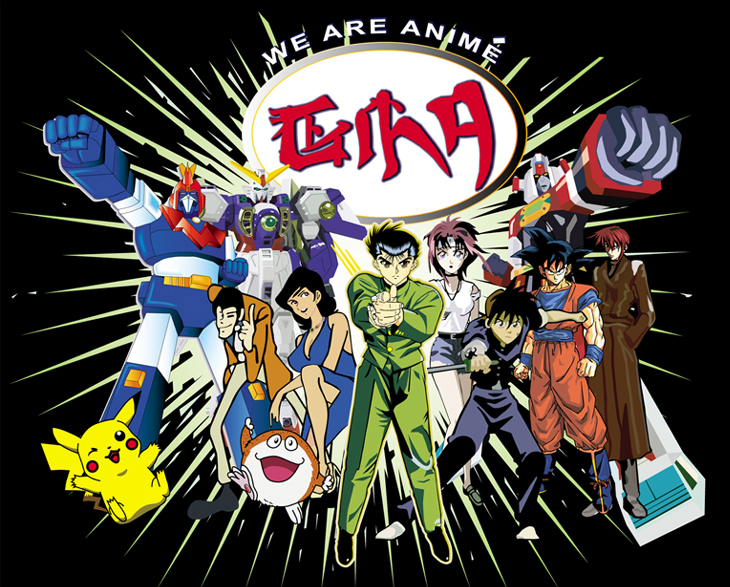 As far as I know that first one to be ever shown here was Voltes V, Daimos and Mazinger Z in the 70s, but it was unfortunately cancelled because of Martial Law. I know! Crazy dictator... GMA aired it again for the sake of the new generation of anime lovers and as well as old. In the 90s I remember Sailormoon was the first ever anime that I really loved because it was girly but they were tough! There was Yaiba and Ranma 1/2, they were hysterical! The most groundbreaking anime ever I think were Dragon Ball Z, Ghost Fighter and Gundam Wings. They were probably the most successful and most popular animes from early years.
ABS-CBN also had their fair share of anime, but it was way before people knew that they were actually animes. The likes of Cedie and Munting Prinsipe, Sara ang Munting Prinsesa, Georgie, Remi etc.
Although basically, a big percent of my childhood TV life was more on American cartoons. Ever since I can remember we had cable TV. So the given channel for kids was Cartoon Network, Nickelodeon and I Channel (no longer aired). I'd watch it whenever I can.
At some point I wanted to be a cartoonist. In highschool I started making my own stories and comics. I got lazy and was never really able to finish it. I tried to in the early years of my college... It was the lack of motivation really, or was it because I already wanted a different thing? Well that's another story.