They're Back! Foo Fighters Hold Secret Show!
Wednesday, December 11, 2013
A year ago the greatest band to walk this earth, Foo Fighters, had announced a hiatus. Obviously that hiatus is over. Earlier than expected, since the band was about to play in Mexico City on December 13th.
Everything was a surprise, about 200 people in that pizza joint didn't know what hit them. They thought they'd be watching Chevy Metal which featured Taylor Hawkins, Foo Fighter's drummer. Dave Grohl showed up, to everyone delighted surprise. Foo Fighters played a total of 23 songs but nothing from the new album set to be released in 2014.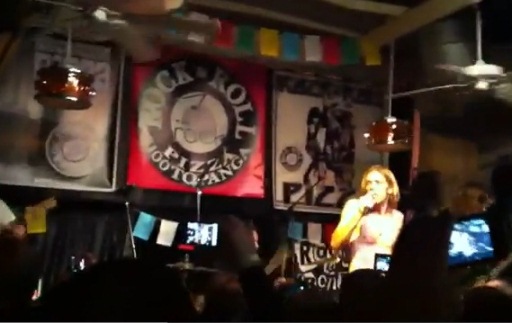 Foo Fighters took to twitter to share their first bloody practice.
I'm very, very excited for their new album. They keep saying it'll be fun and great! We're dying here already, okay?! I hope when they hit the road they'd come here to the Philippines! I swear I'll watch no matter how expensive and far! I WILL GO! SO PLEASE COME!

Big fan,
Bang-Bang