Batkid
Thursday, March 06, 2014
Batkid, or Miles Scott (let's keep his secret identity our li'l secret) is a five-year old kindergartener and cancer survivor. His wish was to be Batkid for a day. On November 15th of last year, Mak-A-Wish foundation did one their most elaborate project which included a whole city of volunteers and city officials, bringing to life Gotham City in San Francisco, CA!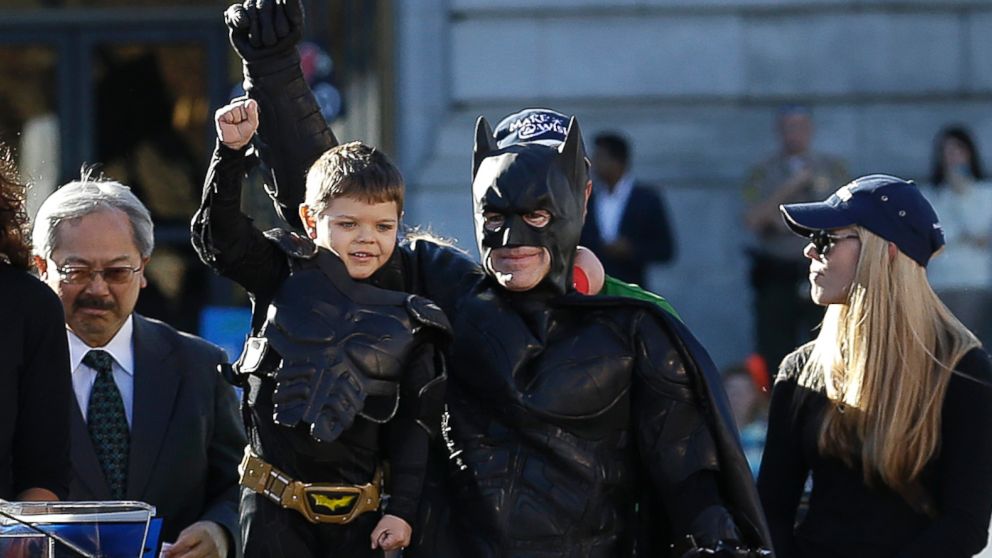 Batkid took part in staged events including several crime scenarios, and receiving the key to the city from San Francisco mayor Ed Lee. President Obama and other elected officials, and representatives from law enforcement also took part, and the San Francisco Chronicle, the city's main newspaper, produced a "Gotham City Chronicle" in honor of the efforts with the headline "Batkid Saves City: Hooded hero nabs Riddler, rescues damsel in distress."
This is one of the greatest things I have heard of. I was so moved with all these wonderful news. So I was very sad today when I read the news that Batkid was supposed to take part in the Oscars, but unfortunately his segment was cut-off. They said that segments always get cut off because of time constraints. Instead Batkid and his family were treated to Disneyland. Not bad, but it would've made the Oscars more epic and memorable!
Here's Batkid in his rehearsal the day before the Oscars